Warner Music Japan Andy Gibb reissues
Four Andy Gibb albums now available
from Warner Music Japan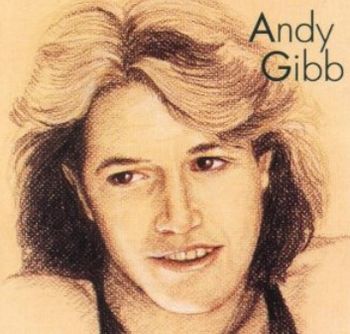 While work goes on for the upcoming Bee Gees "mini LP" reissues (to be out September 25), four Andy Gibb albums were reissued by Warner Music Japan on August 21.
The four albums reissued this time to commemorate the 25th anniversary of Andy's passing are:
『Flowing Rivers』(WPCR-15159):  Andy's 1977 debut album
『Shadow Dancing』(WPCR-15160): Second album from 1978
『After Dark』
(WPCR-15161): Andy's third and last studio album released in 1980
『Greatet Hits』
(WPCR-15162): "Best of" album first released in 1991
They are 1,800 yen each.
In support of these reissues, we hope to upload a series of old articles/interviews of Andy in our archive section over the next weeks.
<<<Follow us on Twitter: Bee_Gees_Days>>>