Lyrics to "Grey Ghost"
"Grey Ghost" is dedicated to Japan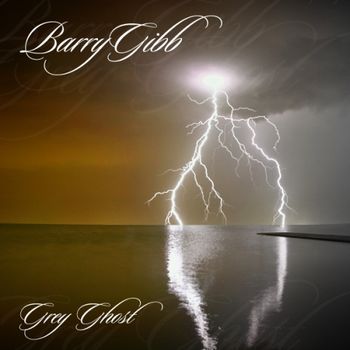 "Grey Ghost" was written by Barry Gibb, Stephen Gibb and Ashley Gibb in 2006, recorded in 2007, and was uploaded on BarryGibb.com in late 2011.
As reported earlier (Barry Gibb's song for Japan and concert information), Barry dedicated this song to Japan with the announcement on his website: "This song is dedicated to the beautiful people of Japan, may they find peace in the rebuilding of their lives and may they find solace in the loss of their loved ones."
With the use of sitar, the song has an Asian feel to it. The song begins quietly as the grey ghost that tells the sad story of loss walks in the room, but you can hear the determination of the singer in the bridge.
The lyrics are reproduced here with the permission of the writers:
Grey Ghost
She walks in the room
Sweet mother of mercy
Bloody murder
Nobody heard her
And then she was gone
Midnight
She walks in the dark
She talks of her struggle
Tiny faces
People and places
All rolled into one
And the fact that anyone survived is
Still a miracle
That holy day the river came
And we prayed for the sun
And that what it takes is the act of faith
To keep the soul alive
I'm equal to the fight it seems
And I'm hanging on
Grey Ghost
She started to cry
Her nights getting shorter
Mary's daughter
Fell in the water
And now she is gone
Brave hearts
How far must you fall
Pulled out from the danger
Help me stranger
Dog in the manger
And under the sun
Is the fate of man in the hands of God
The reason ashes rise
And it's only love that never dies
And it's living on
And if there is a message for the world
It's still a mystery
And the fools are writing history
And the damage is done
So sad
This story is told
Hand down to the children
Tiny fingers
Melody lingers
And then she is gone
(Copyright: Barry Gibb, Ashley Gibb, Stephen Gibb; Reproduced here by permission)
Though the grey ghost is gone after telling of her struggles, the images of tiny faces and fingers linger with the melody as if to tell us that we should not forget, we should not turn our heads.
Thank you for sending the song to us on this anniversary, Barry!
(Thanks also: Dick Ashby)
<<<Follow us on Twitter: Bee_Gees_Days>>>