Happy 70th birthday, Robin & Maurice Gibb!

Maurice and Robin Gibb in Tokyo (September 1, 1973)
<Click to enlarge>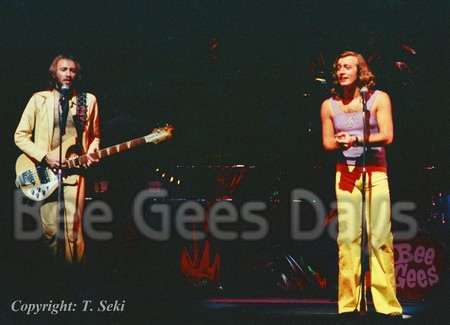 Happy birthday, Robin & Maurice Gibb!
Born on December 22, 1949, Robin and Maurice Gibb, a.k.a. the Bee Gees' twins, would have turned 70 years old if they were still here with us today. They both left us oh-so early and prematurely that it is hard to imagine them at 70, but I'm sure they would be just like their young selves joking and laughing with each other.
Oh, my heart won't believe that you have left me
I keep telling myself that it's true
I can't get over anything you want, my love
But I can't get myself over you

            ("Don't Forget To Remember" – Bee Gees, 1969)
The photo at the top shows Robin and Maurice in Tokyo during the very first concert of their 1973 Japanese Tour. At 23, they were radiantly young, precious, and beautiful.
{Bee Gees Days}