Gibb Collective website goes live!
Remembering…
(from Gibb Collective Instagram)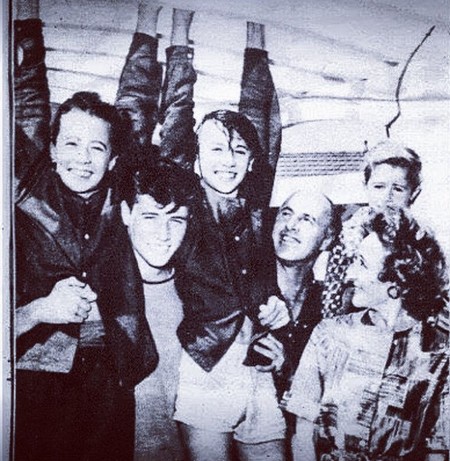 The Gibb Collective website went live!
Please go to the Shop section to order the tribute album "Please Don't Turn Out the Lights." You can use PayPal (this seems to direct you to the purchase in English pounds) or go to Amazon.U.S.
Gibb Collective let us know that they are now "working on going Internationally." So we are looking forward to hearing from them about international releases.
You can also view various teasers in the Video section.
The tracklist:
1. New York Mining Disaster 1941 (Samantha Gibb)
2. Don't Fall In Love With Me (Spencer Gibb)
3. Morning of My Life (Samantha & Adam Gibb)
4. On Time (Stephen Gibb)
5. Angel of Mercy (Adam & Samantha Gibb)
6. Please Don't Turn Out The Lights (Spencer, Stephen, Adam, Peta, and Samantha Gibb)
7. I've Gotta Get A Message To You (Travis Gibb remix featuring Samantha Gibb)
8. Foor For A Night (Peta Gibb)
9. I Can't See Nobody (Berry Gibb Rhoades)
10. I Started A Joke (Robin John Gibb)

Now we finally got the full tracklist. So the 10th track was Travis Gibb's remix of the Bee Gees 1968 classic hit.
The site also has a section where you can read the profiles of the Gibb Collective members. (Stephen Gibb looks extremely handsome in the photo!) I was a little taken aback to read Berry's currently 29 years old. For a second I felt like I was lost in the maze of time, because I remember her so well from the late '70s. But then I read how "she's sticking to it" just as Mum Barbara stuck with 39. (Smile.) Love her short bio!
(Thanks: Gibb Collective)
{Bee Gees Days}