Gibb Collective's "Please Don't Turn Out the Lights" album out this weekend
Spencer & Robin Gibb (From the Gibb Collective Instagram)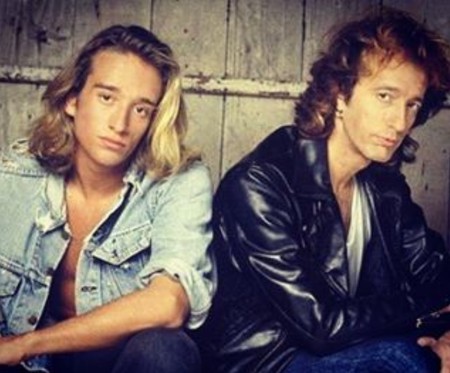 The "Please Don't Turn Out the Lights," tribute album by the second-generation Gibb artists, is out in the U.S. and U.K. this weekend.
The fans in those countries will be able to purchase the CD directly from the Gibb Collective website once it goes live. According to the Gibb Collective, they are still working on international sales. So, unfortunately, the album cannot be ordered from Amazon.jp, etc. Hopefully, the situation will change soon for the rest of the world.
In the mean time, please follow Gibb Collective Instagram for nostalgic flashback photos.
With Robin's anniversary coming up, they have just uploaded two photos. (Robin passed in the evening of May 20 U.K. time, and early morning of 21st, Japanese time.)
Featured at the top of this article is Robin & Spencer Gibb. This photograph seems especially popular among female fans, for some reason. At least, I know several female fans who are especially partial to this photo of Robin with young Spencer. Spencer grew up to look more like Al Pacino, but he really looked like his father when he was very young. (See here.)
And this is an adorable shot of Robin and RJ viewing Miami sunset together on the jetty.
Robin & RJ Gibb (from Gibb Collective Instagram)

{Bee Gees Days}