The air date for "The Joy of the Bee Gees" brought forward by a week
"The Joy of the Bee Gees" will be aired
on December 19th on BBC4
<Cleck to enlarge>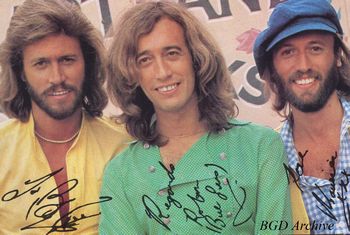 The last month of the year is here again. Sorry we have been unable to update the site as often as we would have liked ourselves…We have lots of information, old and new; and we hope to update more often in the coming weeks that lead up to the birthday of Robin and Maurice Gibb.
This is a quick update on the new U.K. documentary "The Joy of the Bee Gees." According to Barry Gibb's management, its air date has now been brought forward by a week. Originally meant for the Boxing Day evening, it will now be broadcast on December 19 (21:00) in the U.K.
Barry has not done any interview specifically for the program, but they were given permission to use any previously approved footage. Since the Bee Gees have done literally dozens and dozens of interviews in their long illustrious career, let's hope for something rare. Their old band mates including Vince Melouney have reportedly been interviewed as well.
You can find some "spoilers" on TVrage.com which says it will tell "the inside story of the band."
Let us also hope this hour-long documentary will be shown around the world sometime soon!
(Thanks: Dick Ashby)