Thame Museum pays tribute to Robin Gibb
Thame Museum's tribute to Robin Gibb
Photo: Courtesy of Thame Museum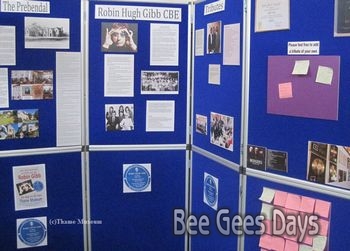 Thame Museum is paying a tribute to Robin Gibb, who for many years was their town's "resident Bee Gee," with a temporary display.
According to the museum, it has proved so popular that they are extending the time. Consequently, the display originally scheduled to end at the end of October will now be there at least throughout November.
The visitors can leave their own tributes, and some of the words read: "The greatest voice of pop music, Robin, your music will live forever," "You and your music have enhanced my life so much," "Thank you for putting Isle of Man on the map."
The museum's curatorial team is now considering making a more permanent display in the Main Gallery. When completed, it will undoubtedly be one of the "must" stops for fans' pilgrimage.
Tributes left by fans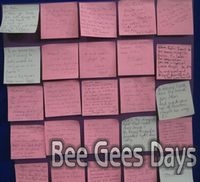 See the acccess info at the museum's website.
(Thanks: Thame Museum)

<<<Follow us on Twitter: Bee_Gees_Days>>>