Barry Gibb speaks to "Sunday Night"
Barry speaks for the first time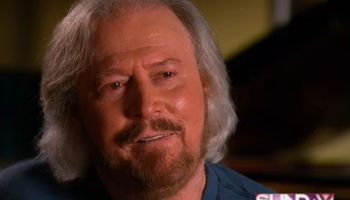 Barry Gibb will talk about his grief as the "last man standing" on an Australian TV program "Sunday Night," which will be aired this coming Sunday, September 23.
According to this blog, Barry talks about:
"the pain over his loss, and his biggest regret. From growing up in Australia, to the magic that saw the Bee Gees sell more than 220 million records around the world, Barry talks about his success, the love of his life, and what he really thinks about Barbra Streisand."
In this moving preview (Also on YouTube), Barry reveals that what he misses most is "the three of them being as one."
<<<Follow us on Twitter: Bee_Gees_Days>>>