Splash of Pink 2012 will pay tribute to Robin Gibb
Robin singing with Natasha Hamilton during the Splash of Pink Gala Fashion Show (September 2010)
The Annual Splash of Pink Day will see a tribute to Robin Gibb on Saturday, October 27 in Abingdon Market Square, Oxfordshire.
Abingdon-Upon-Thames will be turning pink again when the annual Splash Of Pink Day returns to the Market Square to mark the climax of fundraising efforts by Against Breast Cancer throughout Breast Cancer Awareness Month.
Abingdon is the home of Against Breast Cancer (ABC) and its research facility and funds vital nationwide research into breast cancer secondary spread. Robin held a Gala Fashion Show in his garden two years ago in support of ABC.
Dwina Gibb who continues to support the ABC activities as Patron speaks of Robin's "passionate support" for the cause "beginning at the Gala Fashion Show held at our garden two years ago shortly before his last illness."
The money raised at this year's event will go towards the research, the ultimate aim of which is to produce a vaccine against a disease which affects 1 in 8 women every year in the UK.
The Soldiers are among the host of artists who will perform in the Abingdon Market Square. They will perform two sets each comprising of two songs, and the first set will be a tribute to Robin and they will sing "I've Gotta Get A Message To You," their 2011 Poppy Appeal single recorded with Robin, and "How Deep Is Your Love," which will be included in their forthcoming self-titled new album.
Against Breast Cancer pays tribute to Robin Gibb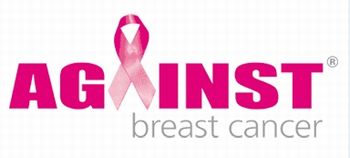 With the help of local shops, the windows will be adorned in pink, and the Abingdon's first ever Firewalk will be held from 7:45 p.m. in the Market Square. Visitors are requested to bring along old bras, printer cartridges and mobile phones to by recycled into vital funds to support the ABC's vital research.
Please also visit the Against the Breast Cancer website for more details of the event.
<<<Follow us on Twitter: Bee_Gees_Days>>>