15 years on – Remembering Maurice Gibb
Maurice Gibb in his late teens
(From "Flip" magazine, May 1968)
<Click to enlarge>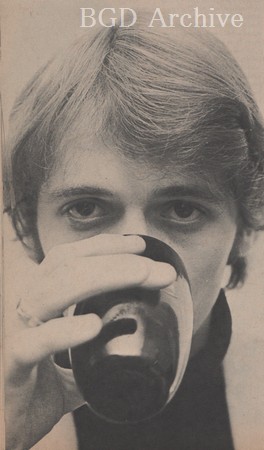 Fifteen years on…
And I'm facing a life
That I must go through
Remembering
(From "Remembering" by the Bee Gees)
After Maurice Gibb passed on January 12, 2003, the two remaining Bee Gees, Barry and Robin Gibb, were never reunited on a permanent basis. Over the years we were fortunate enough to see them perform together on different occasions, but in essence the Bee Gees ended 15 years ago this month.
But the legacy lived on.
During the past year, to celebrate the 40th anniversary of "Saturday Night Fever," the Recording Academy and CBS aired "Stayin' Alive: A Grammy Salute To the Music of the Bee Gees" in the U.S.A. in April; Barry Gibb stunned the audience at Grastonbury in June; and Barry was knighted for his contribution to the music and charity in the 2018 New Year's Honours list made public at the end of December.
Also in 2017, the second-generation of the Gibb artists teamed up as Gibb Collective and released a special tribute album aptly entitled "Please Don't Turn Out the Lights" (the album can be purchased here). The title track taken from "To Whom It May Concern" (1972) by the Bee Gees sounds like a declaration of determination to carry on the torch.
Let the light shine on.
Maurice is just away on a long trip. We will see him soon again.
– Robin Gibb (2007)
{Bee Gees Days}