New Bee Gees compilation out in November
"You Should Be Dancing"
out in November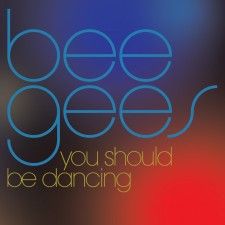 A new Bee Gees compilation entitled "You Should Be Dancing" will come out on November 6. The tracklist as you can see below is nothing new with a heavy or exclusive emphasis on the Fever-era songs, but this time they are coming out also as vinyl LPs possibly for renewed interest in analog sounds.
Tracklist:
1. Jive Talkin'
2. You Should Be Dancing
3. Love So Right
4. Stayin' Alive
5. Nights On Broadway
6. How Deep Is Your Love
7. Tragedy
8. (Our Love) Don't Throw It All Away
9. Night Fever
10. More Than A Woman
11. Fanny (Be Tender With My Love)
12. Spirits Having Flown
13. If I Can't Have You
14. Boogie Child
15. Love You Inside Out
16.Too Much Heaven
17. Emotion
18. Wind Of Change
According to Barry's management, this is a package put together by the record company, and there probably will not be any new element like a booklet with liner notes. It will be an audio CD or 2 180gram-weight LPs.
(Thanks: Dick Ashby)