Robin Gibb's final solo album "50 St. Catherine Drive" nearing completion/release
Robin Gibb (July 2011)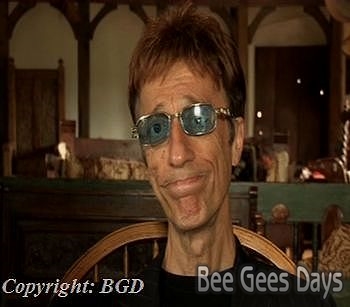 About the current status of work being done to "50 St. Catherine Drive," we've had the update from Robin's team of people.
– The mixing has all been completed, and, hopefully, the album will be mastered in the next two weeks.
– The current plan is to have the album released in late May or early June. The label is yet to be confirmed.
– RJ has recorded some new vocals for the song "Instant Love," and his vocals will alternate with Robin's in the version that will appear on the album.
– Dwina Gibb is sequencing the album.
Robin told us in 2008/2009 that the album tracks were basically complete. And so the album will essentially come out in its original form as completed by Robin. We will have more news as it is confirmed. So please watch this space.
(Thanks: Robin's team)
<<<Follow us on Twitter: Bee_Gees_Days>>>